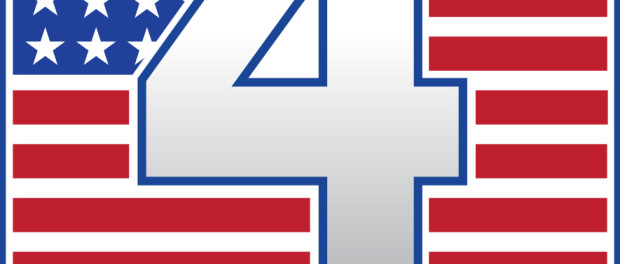 When preparing yourself for survival, one of the biggest questions is, "Who can I trust?" Nowadays it's easy to set up shop online as a retailer, and sell overpriced, low quality items. Figuring out what companies to purchase from is one of the biggest challenges as a consumer. Today, we take a closer look at 4Patriots, a company that sells several survival-related products.
Who is 4Patriots?
4Patriots, LLC is based out of Nashville, Tennessee and has been in operation since 2008. Born out of the economic recession, where people were really scared and concerned over a potential economic collapse, 4Patriots has developed several survival products:
Food4Patriots – Survival Food
Power4Patriots – Alternative Energy Education Products
Water4Patriots – Water Filtration Products
SurvivalSeeds4Patriots – Heirloom and Non-GMO Seed Products
Food4Patriots
Food4Patriots is a survival food kit that can be sold in a variety of different sizes, depending upon your family's needs. With kit sizes ranging as small as single-day packs, and up to several months, 4Patriots has aimed to help families prepare themselves for any disaster.
The meals sold by Food4Patriots are priced well and has a great taste, according to independent consumer reviews.
Since 4Patriots prides itself with providing the highest quality, you can rest assured that your investment into this survival food will pay in dividends.
Power4Patriots
Self-sustainability. That word has a great ring to it, doesn't it? A dream for most disaster preppers, 4Patriots has developed products to help men and women like you to design their own wind turbines, solar panels, and other self-sustaining, clean energy solutions.
What happens if the power grid goes down? What happens if you no longer have access to gasoline to power a generator? Do you know how to utilize wind and solar power to keep your home powered? 4Patriots has thought about this dilemma by developing their energy education program, Power4Patriots.
Water4Patriots
We all know the survival rule of 3… A human can go 3 minutes without oxygen, 3 weeks without food, but only 3 days without water. With Water4Patriots, 4Patriots has developed products that will help any household survive via their water filtration systems that take out 99.99% of microbes that may live in a hydration source. Without being overly dramatic, water is the difference between life and death. If you don't have clean drinking water, you simply cannot survive.
At Prepping Pros, we are huge fans of the Lifestraw, one of the products that is available from 4Patriots through their Water4Patriots brand. You simply cannot beat the value you get for the price that you pay.
SurvivalSeeds4Patriots
Imagine this scenario: All supply chains have been cut-off. Grocery stores aren't open. You live miles away from the nearest farm, and there is no sign that supply chains will get back to normal. What do you do?
4Patriots has developed a line of products for the long-term prepper. It's something that all of us should think about. An heirloom seed collection is invaluable when faced with the long-term prospect of disruptions in the food supply.
The mainstream media has written many times about how ISIS and other terrorist groups want to target the American food supply. Guess what? With SurvivalSeeds4Patriots, you would be just fine, since you could grow your own crops!
Heirloom seeds such as SurvivalSeeds4Patriots make an excellent bartering currency, as well. It's a must-have for any prepper to own in their prep.
4Patriots – A Quality American Company
We at Prepping Pros really like 4Patriots because they are a company that puts people over profit. They have shown that they are interested in developing quality products to help families across America be prepared in case the worst were to happen.
If you've been thinking about trying a product from 4Patriots, we can tell you that it would be an excellent investment to make for you and your family.
Follow 4Patriots on Facebook to keep up with their latest products.