My Patriot Supply Review – Emergency Survival Food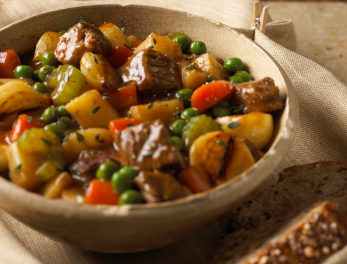 Survival food from My Patriot Supply is one of the premium sources for nutritious, delicious survival food. Featuring a full 360 day supply of healthy snacks, drinks, and storable meal items in their year-long version, My Patriot Supply offers the best in survival food that is easy to store and prepare.
All you need to fix each meal is to boil some water, place the food into the pot, and let it simmer for about ten to fifteen minutes. Then, your meal is ready to go, fresh and tasty. You'll just need to serve it into dishes you've kept stored along with your supply of survival food for the event that you may need it.
Why Choose My Patriot Supply Food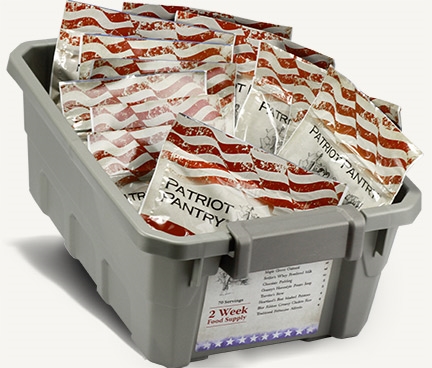 Everyone who feels it's important to be prepared for disaster knows that when an emergency strikes, you have to have food on hand. If you don't, you'll have to deal with competition for resources, scavenging, and probably resorting to the worst case scenario to feed yourself and your family.
With My Patriot Supply, not only are you prepared for the event of any type of natural or manmade disaster such as flooding, serious tornadoes and hurricanes, or economic collapse, but you're also able to provide for the whole family. The one year food supply has more than enough for your whole family and offers premium nutrients at an affordable rate.
What's Included
In your food supply kit, you get access to a number of tasty breakfast, lunch, and dinner meals. Some of these include the company's maple oatmeal recipe, with more than 200 servings. You also get cream of wheat in "Strawberry Fields" flavor, and orange energy drink mixes to last for a year.
These are just a few of the breakfast items you'll get. For lunches and dinner entrees, you'll be able to choose from italian lasagna, corn chowder, traveler's stew, and Granny's Potato Soup.
You get 60+ servings of mac and cheese, cheddar soup, chicken rice, chicken noodle, cheesy broccoli and rice soup, and garlic mashed potatoes. Desserts include chocolate pudding, honey coated banana chips, and more.
User Reviews
Just about everyone who has tried My Patriot Supply loves their tasty food packages. It's very easy to prepare each type of food as it comes in Mylar packaging and provides instructions for what to do in terms of storage and preparation.
Many users love how the food both tastes grate and packs a punch nutritional, being low calories per serving if you're concerned about staying within your dietary allotment. However if you're serving a larger family, you might want to order double the amount since each package offers roughly 100-200 calories per serving.
There are plenty of different meals you can select from, which one user really liked. She had tried a ton of different suppliers for fresh survival food but didn't like the taste until she tried My Patriot Supply. She is now a convert to the brand, finding them more affordable, efficient, and easy to obtain and store than other brands.
Benefits of My Patriot Supply Food
In addition to the peace of mind you'll get from knowing you are prepared for the worst, My Patriot Food is some of the best out there in terms of freshness and nutrition. Each meal is cooked in a special Grade-A kitchen by chefs selected from the top around the country.
Their meals are specially packaged and sealed in Mylar packaging to ensure freshness and storage capacity. For this reason, My Patriot Supply Emergency Survival Food is one of the best brands to choose from.
You'll also be able to order as much as you'd like, since the company offers select free shipping to certain areas and orders, as well as a refund policy if you aren't happy with your purchase. Their customer service is helpful and friendly, ready to assist with any questions or concerns you may have.
Conclusion
Ordering My Patriot Food is a great way to start stockpiling fresh and healthy meals for the event of a major catastrophe.
As anyone knows, it's vital to be prepared for the worst; you simply never know when economic collapse could strike, or a major natural disaster might hit. Rather than having to depend on others for help, you can prepare yourself, making sure that yourself and your family are well-fed and ready.
And what's more, your meals won't taste like they came from standard issue military grade packaging — they'll be delicious, just like a home cooked meal that has been stored for later consumption.