Stinger Spy Pen Review – Ultimate Self-Defense Tool?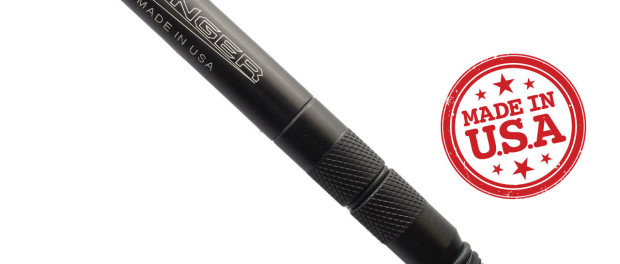 While the Stinger Spy Pen might look on the outside to be just a very lovely writing utensil, don't be fooled by its appearance. The Stinger Spy Pen is actually a rugged and useful lifesaving tool that can stand up to anything. It is discreet and small; you can easily tuck it away neatly in your pack, your purse, or your pocket. You can use it not just to jot down what you need to do each day, but also to stop attackers in their tracks — or break glass windows in an emergency.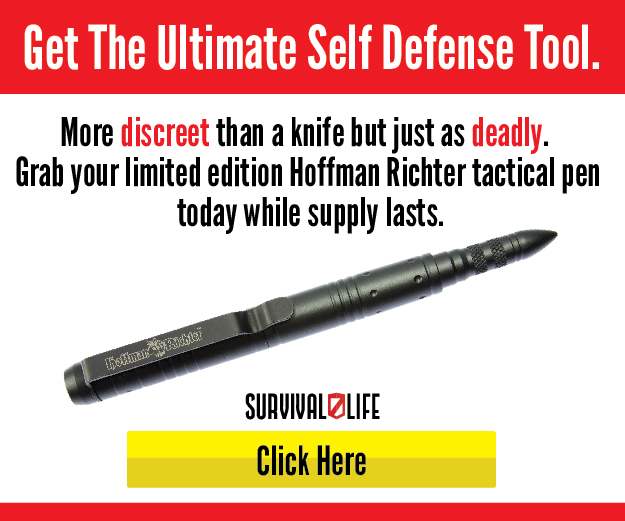 Why the Stinger Spy Pen is Necessary for Anyone Serious About Self-Defense
Carrying a gun or knife is often impractical, especially while traveling. But for each of us, protecting ourselves is our own responsibility. Thankfully, the Stinger Spy Pen is a discreet, personal, simple protection tool that is completely legal to carry everywhere. You can take it on a plane, in a courthouse, on college campuses — literally anywhere.
The creator of the pen, Joe Marshall, has spent years researching and perfecting EDC kits for every scenario you can possibly think of. His experience ensures that the pen is simple to use, easy to master, and usable by anyone of any age, physical state, or sex to defend themselves from a person more than twice their size.
Features
The Stinger Spy Pen includes a replaceable cartridge that will even write under water, and is easy to replace when you run out of ink. You can even write upside down with it.
Additionally, the pen doubles as a glass breaker and self defense tool. If you find yourself in an emergency situation, just put your thumb on the force multiplier and your pen will transform itself into a weapon you can use to fend off attackers.
With its premium-design, exclusive engineering, Stinger is crafted from solid aircraft-standard aluminum, being both durable and strong. It also performs perfectly well as a normal pen.
User Feedback
Users love this pen. One happy owner said it was heavy enough to do damage, but like the credit card knife, was not too heavy to easily carry in his shirt pocket. The cap securely stayed in place at either end, with no rubber parts to dry or wear out, being high quality and replaceable.
Another user said the length is great for stabbing or to use as a pressure point tool. You won't hurt yourself with the tip; but you can do some damage as a weapon, if necessary. He found that he could put a key ring on it to attach keys, while still allowing the ring to stay secure to the cap when removed.
One user got his first pen which arrived in a small, discreet package, finding the pen inside to be very nice. He had owned tactical pens in the past, finding most of them to be garbage. Even those from well known gun manufacturers are often made from thin sheet metal and badly weighted.
However, he found this pen to be better made overall. After first picking it up, he was concerned it wouldn't perform well, but found that it exceeded his expectations immediately. It has a better overall weight and feels very good in your hand. He found that the pen wrote smoothly and he used it to write in the rain, which was great for when he was outdoors on his job and needed a quick writing tool in less than ideal conditions.
Exclusivity
The Stinger Spy Pens are increasingly hard to make due to more travelers needing them for security reasons and higher government demand. This means the components have grown more expensive, leading the price of each pen up to more than $300 in some cases.
Fortunately, SurvivalLife is offering the pen for a limited time offer, along with a 100% money back guarantee if you aren't happy with it.
Conclusion
With the current state of the world being in turmoil, threats abound. Having a Stinger Spy Pen is more important than ever for anyone who's serious about self-defense. This is one of the smartest purchases you can possibly make, no matter where you live or what your profession is.
Not to mention, the pen looks great, and makes an excellent conversation piece.
For anyone who's serious about protecting him or herself, or simply having a handy pen that quickly doubles as a weapon capable of fending off attackers or breaking glass, the Stinger Spy Pen is not to be missed.