Valley Food Storage Review: Quality Survival Food Kits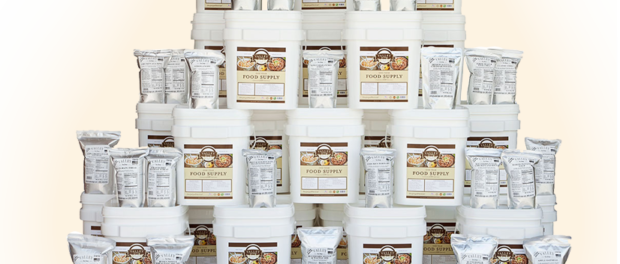 If you've been seeking the most quality, tasty sources of survival food available, you've probably scoured the web for sources. Valley Food Storage is one such excellent resource for finding the best tasting storage and survival food available. Fortunately, the company provides some of the most healthy, easy-to-store food you can possibly find anywhere. Not only are their meals affordable and tasty, but they pack a punch in terms of nutrition, as well.
Valley Food Storage Company Background
Started in 2006 by individuals who weren't happy with the current state of survival and storage food, Valley Food Storage began with a mission to keep their food fresh, healthy, and nutritious — as well as very capable in terms of holding up for many years.
They source food from the finest sources, ensuring that their food is cooked well, frozen and packaged properly, but also kept intact nutritionally. Their food quality control makes sure to place emphasis on preventing rancid food, using nitrogen to take out microbes and moisture from each food bag before anything is placed inside. This is better than the usual absorption of oxygen that most food storage companies use.
Valley Food Storage has proven time and again that they are fully, 100% committed to the best quality food. They want you to enjoy every meal while knowing you're prepared in the worst case scenario.
Food Supply Kits
Valley Food Storage provides a number of different food supply kits. These come in one, three, and six month versions, as well as a one year food supply for less than $1000. That's a huge bargain deal and if you lived just off Valley Food Supply storage food, you would save a lot of money on groceries. Of course, that may not be practical for every day usage — but in a crisis, it would certainly make do.
The company also has a number of extremely tasty recipes. Cooked fresh using the best quality ingredients, their breakfast items include apple creme of wheat, cinnamon pancakes, oatmeal with apples, buttermilk pancakes, and other varieties of oatmeal and cream of wheat, as well. Lunch and dinner items include enchilada rice and beans, chili in classic and extra spicy versions, cheddar potato soup, macaroni and cheese, rice pilaf, chili mac, chicken teriyaki, and more.
The company also includes plenty of sides and desserts, such as brownie mixes, corn bread and muffins, scones and biscuits, and more.
You can order a sample of free storage food to test the quality and taste of it, deciding if it's right for you. Each kit is supplied in fresh and abundant amounts, making sure you're fully satisfied with your purchase or you get a full money back refund.
User Feedback
Those who've sampled the company's products find they are especially delicious and hold up well for a long time. One user, a male age 35, wanted a way to make sure his wife and child were protected in the event of a major disaster. Since both members of his family were picky about what they ate, he had to be sure he selected the best types of storage food that would appease their taste buds when they had to eat it.
Both wife and child found they loved Valley Food Storage products, and our customer said he'd never had a better experience in terms of quality and packaging.
Another user, a single female college student, wanted to order a few supply kits to provide reserves for when her power went out or another major catastrophe might hit. She stocked the food for over 90 days and then tested it to make sure freshness was still intact. To her surprise and delight, she found the food still tasted great and was extremely high in terms of quality and taste.
Conclusion
Valley Food Storage provides only the freshest, most nutritious ingredients and recipes. With a full list of ingredients, nutritional information and calorie content, and the best packaging methods available, each supply kit will last for 1, 3, 6, or 12 months depending on how much storage you need to plan for and how large your family is.
When ordering from Valley Food Storage, you'll find that not only does their food taste great, but it lasts a really long time while still maintaining its original freshness and quality. Their prices can't be beat, offering affordability and convenience at a premium.