Water4Patriots – Alexapure Pro Review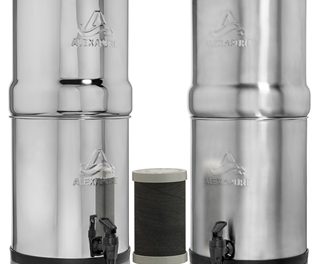 If you've been struggling to find a source of clean, pure water, you're not alone. Many Americans have to deal with tap water that contains deadly bacteria such as E. Coli, as well as contaminants such as lead and fluoride. Our water is not always clean, and having a way to filter it is becoming increasingly important.

Thankfully, Water4Patriots has developed a tabletop filtration system for water that filters out nearly 100% of all chemicals, viruses, and bacteria from your water. Known as the
Alexapure Pro
, this handily little device promises the most pure and clean water you can imagine. Instead of having to worry about dangerous and deadly contaminants, this device promises the cleanest water you can imagine.
How the Alexapure Pro Water Filter Works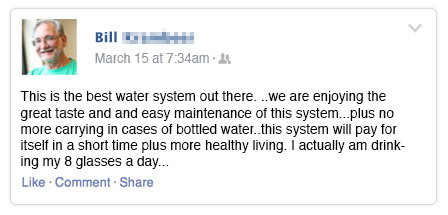 The Alexapure Pro is a special filtration device that doesn't use electricity, gas, or water. It simply filters your water using a specially patented technology that cleans out heavy metals, chemicals, and viruses from your water. Providing fresh, delicious water, it is perfect for every day use and can even be transported when you need to take it on a trip.
All you need to do is pour your water into the filtration system and give it some time to do its job. In just a few minutes, you'll have fresh, clean water that you can drink with full peace of mind.

Testing and Scientific Background
Thanks to Envirotek Laboratories, the Alexapure has undergone serious testing to ensure that it is capable of filtering up to 99% of heavy metals, chemicals, and other contaminants from your water. Alexapure Pro engineers spent hours and hours working hard on this product in the lab to make sure it was effective. Unlike Brita filters or other types of water filtration devices, the Alexapure actually filters fluoride, which is a serious problem.
Recent studies released by Harvard have shown that fluoride reduces IQ scores in children. And what's worse, more than 70% of U.S. cities feel it is necessary to add fluoride to their water.
Thankfully, the device is one of the most effective ways to reduce fluoride levels from your water.
Additional Benefits
The Alexapure Pro has a ton of great benefits. It has a powerful 2.3 per hour gallon flow rate, and even lets you filter water faster than that if you wish. It doesn't require expensive replacement filters like the Brita does, and works for many more uses. You can continually filter and bottle your own water for as long as you'd like, knowing that you've reduced all levels of heavy metals, fluoride, and lead — as well as harmful viruses and bacteria that may be lurking in your water.
Stockpiling Water
Let's say that a crisis situation happens and you find yourself in need of water in reserve amounts. Thankfully, this system will let you achieve that goal. Due to the ability to bottle and store as much water as you'd like, you'll know that in the event of a survival-based situation, you will be ready for even the worst droughts.
User Reviews
Those who've tried the Water4Patriots Alexapure Pro system found that it provided the best-tasting water they'd ever tried. One user said that he had never tasted water so clean. After comparing it to his regular tap water, as well as Brita-filtered water, he found that it tasted much better than any of the others.
He quickly purchased his own unit and began filtering water to store in bottles for later use. He now saves a ton of money on bottled water because he doesn't have to buy it at the store anymore; he just uses his home Alexapure Pro unit.
Another user had a hard time switching her kids from soft drinks to water. They complained about the nasty taste of tap water — and she didn't blame them! She decided to try to the Alexapure Pro and found that it worked to get her kids drinking water on a regular basis.
Conclusion
The Water4Patriots Alexapure Pro water filtration system is the best way to eliminate contaminants from your water. You can quickly bottle your own water and store it for later usage, or even just use it on a per-glass basis if you prefer. It's easy to set up and clean and provides the best-tasting water you can imagine, far beyond what you'd get with expensive replaceable water filter type systems.
Backed by a full money back guarantee, the Water4Patriots Alexapure Pro is completely risk-free for you and your family!