Earthquake Preparedness Checklist: How to Get Started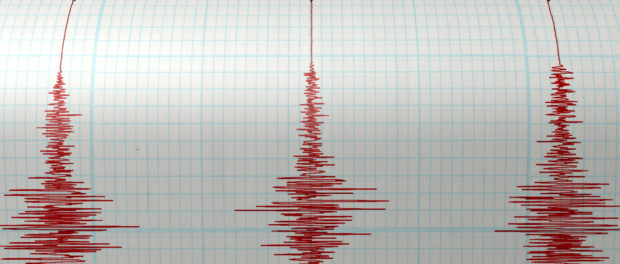 Building an earthquake preparedness kit is crucial for staying ready in the event of a major catastrophe. Earthquakes can strike at any time, wiping out your livelihood, your home, your family abode, and everything you've ever known. Being ready for an earthquake can mean the difference between quickly restoring your family's safety or ending up in disaster — or worse. The best way to prepare is to assemble a kit that has everything you need for food, medical supplies, water, and more.
Earthquake Preparedness Risks
In preparing for an earthquake, you first need to know the risks for your area. There are specific places located on the planet that are at special risk of being hit by an earthquake. If your city or geographic location is within one of these earthquake danger zones, you'll want to be sure you understand the major implications.
Start by locating your community's earthquake or disaster database and identifying the major tips that will help to prepare for an earthquake. You should be ready for conflict and hazards, staying in touch with other citizens.
Earthquake Preparedness Checklist
To assemble a proper earthquake preparedness kit, you will need a few major items. First, you will need water and food, with both of these being of utmost importance. Second, you will need a hand crank radio or battery powered radio, as well as extra batteries if you use one that includes batteries as its power source. Keep plenty of batteries on hand for flashlights, as well.
Communication and Hygiene
Next, you will need a first aid kit and signaling whistle. Add a filtering dust mask to ensure that you can quickly filter out air that has gone bad. You may need a food can opener as well — along with pliers, wrench, plastic ties and garbage bags, and some sanitizing wipes or germ sanitizer.
Batteries and Cell Phones
Be sure to also pack maps, chargers, and cell phones to make sure you can quickly locate your current position and how best to obtain the next checkpoint for your travel needs.
Clothing and Shelter
You will need plenty of warm clothing such as jackets, shirts, heavy duty wool socks, gloves, hats, and any other items you typically wear for warmth. It is also a good idea to add cool clothing for times when you will be experiencing hot weather, such as during the summer months.
Buy spray, tents, blankets and sleeping bags, cars and games, as well as plenty of sunscreen should be in your earthquake preparedness kit. It is a good idea to personalize kits as much as necessary. You can include extra fuel, utensils for cooking, butane lighters, eyeglasses and lens cleaners, as well as light sticks when necessary.
Additional Earthquake Preparedness Checklist Items
There are a few more things that are a good idea to add to your earthquake preparedness kit, including work gloves, goggles, and copies of the main important documents you will need in the event of an emergency. These include consent forms for medical treatments, emergency contacts, work IDs, drivers licenses, and other identification documents.
Be certain to add cash, through the form of small bills, as well as medications, papers, and pens to leave notes where required.
Planning for Earthquake Preparedness
Having a good plan for earthquake preparedness is essential. You'll want to consider specific risks for your area, along with other emergency management plans that have been put in place for your community. This may include neighborhood safety plans, communication between members, as well as public safety information. You should put your plan down on paper, rehearse it with your family members, keep an electronic version somewhere stored on a computer or hard drive you can quickly access, and then make sure you have all the emergency management agency info that you need.
Household Earthquake Preparedness Checklist
In addition to having a main kit that you supply for all your family's needs, it's a good idea to include ah household preparedness kit that identifies plans for safe places you should meet when your home is inaccessible, as well as evacuation routes and safe places to meet up outside your neighborhood. Add the same items to your household kit that you would use for your main earthquake preparedness kit, as well. Make sure you draw up a thorough plan that details exactly what your family will need to do int eh event of an earthquake, including how to stay in touch and where you should eventually rendezvous.