Safe Asset Slaughter Review: A Harry Dent Publication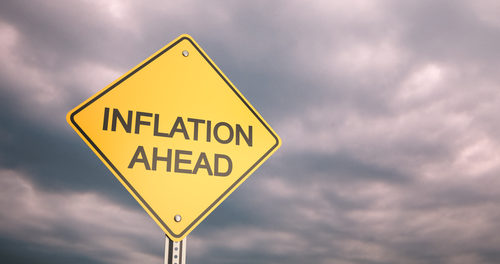 Safe Asset Slaughter is an important new newsletter from Harry Dent, a well-known financial advisor and analyst. Dent has made important predictions that forecast some of the most critical growth and failure periods in the market, resulting in huge gains and losses for investors. If you'd like to learn the exact critical information that you can use to protect yourself from financial and economic collapse that's coming in the next six to nine moths, Safe Asset Slaughter is a must read.


What's in Safe Asset Slaughter
When you subscribe to Dent's newsletter series, you'll learn exactly how best to protect yourself from financial collapse and invest in safe financial assets. One of the key types of assets included in the series is what Dent talks about, but the only way to learn what it is will be to subscribe to the newsletter. It's a program that's well worth its value, however, since it details exactly how he uses his financial method to predict key changes in the economy over time.
Additionally, you'll learn about the peak spending phase, when disposable income and purchasing new items can lead to greater affluence for most families. Based on what Dent calls the Average Annual Family Spending by Age, the program shows you how best to consolidate resources to ensure that you don't just stay protected — but you actually grow your income as well.
The Spending Wave
One of the most important parts of Safe Asset Slaughter is its information on The Spending Wave, which Dent coined a few years ago. He used this indicator to determine when Boomers would get to their highest spending years and when the stock market would start busting or booming. He was spot on with his predictions, and was able to accurately predict the Great Tech Wreck in a very small amount of time.
Key Predictions in Safe Asset Slaughter
The newsletter details a huge borrowing and spending reversal happening now as property prices continue to shed values, banks start to crash again, and commercial property markets get hit as the S&P and Dow start to slide according to the Spending Wave. For this reason, Dent predicts that one of the world's most powerful and well-liked assets is going to become extremely toxic. This means that investing in this asset will no longer be considered safe, even though advisors everywhere are telling you to buy it at the moment.
This asset, as he lays out in the newsletter, is gold. A lot of economists say that gold is important to keep buying, that it isn't in a bubble, even though predictions over the past several years have argued to the contrary. Dent shows why the coming crash factors for gold are going to happen, and when they're going to happen. He tells you how to prevent against serious losses from this problem, too.
User Reviews
Several individuals and investors who have signed up for Safe Asset Slaughter discuss just how powerful this formula is. Dent has a background from Harvard Business School, where he graduated at the top of his class. His predictions have continually been spot on, and users of the newsletter's formulas have found that they seriously help to protect against losses while increasing portfolio gains.
One reader actually found that when he followed Dent's predictions, not only did he protect himself against losing money on the stock market, but he also found himself able to keep investing in key stocks that would help he achieve growth. He's found the newsletter to be one of the best investments he ever made and swears by Dent's powerful research methodology.
Another reader said that Dent's predictions on inflation happened to be extremely accurate, helping him nullify former views he'd held about inflation that were holding him back. Now he's realized how to avoid the inflation fight, and doesn't give in to fear tactics or bad advice.
Conclusion
Safe Asset Slaughter is one of the best sources of financial information available, thanks to top-level analysis from Harry Dent. With his background in finance and investing, Dent shows you exactly what you need to protect your portfolio and keep it in prime condition. He also shows you how to protect yourself against so-called "safe" assets which prove to be seriously toxic in the end. If you want to keep your financial situation in good shape, this is a great newsletter to subscribe to.